Meet our international Knauf Insulation Technical Solutions team!  Competent bunch of experts doing their best to keep customers informed and satisfied with our products and solutions.
Andreas Wald, Sales Manager for Technical Solutions Austria and a TIPCHECK engineer, is one of our most experienced team members with over 28 years' experience in the company. He is cheerful and passionate about his role, in particular he is amazed by the energy savings that using proper insulation can provide, and hopes that this will give technical insulation the recognition it deserves.
Silke Weiss, Director Technical Solutions Sales DACH+BLX and Global Systems, started with us in a small technical services team ten years ago following her studies in Economics with a focus on Marketing, Business Information and Mathematics.
Aloys (Luis) Prünte, Senior Technical Segment Manager Technical Solutions Europe, has over 20 years' experience in the industry, of which over 11 are with Knauf Insulation. He is a reliable member of the team and is credited for rebuilding the Knauf Insulation Technical Solutions division practically from scratch.  The pandemic situation has had little impact on Luis' daily routine as he has been working remotely from home since he joined us.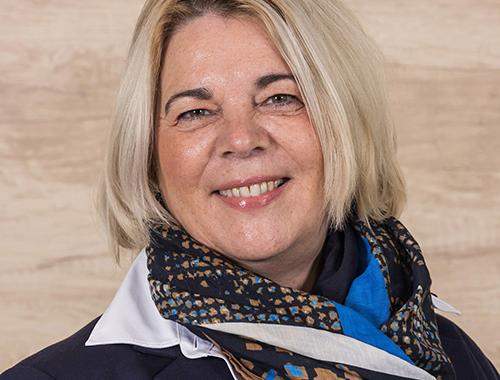 Kerstin Borchert, the Regional Sales Manager for Nord-West Deutschland, brings over 20 years of experience in sales to the table of Knauf Insulation German TS team. She joined the team a year ago and has been instrumental in driving the company's success in the region.
Jarno Krell, Inside and Regional Sales Manager, has 25 years' experience in the insulation business.  He first encountered Knauf Insulation as a client and then came on board, where today he is a valued member of our team who sees the big picture and overcomes every sales challenge he is faced with.
Jonas van der Goot is a Sales Manager for Switzerland for the Technical Solutions division. He is a true team player who overcomes challenges with determination, experience and common sense. He says he loves his job in insulation because it's about people: "It's the people in the company and clients we work with that make it special."
Meet John Hutchison, UK Sales manager for Technical Solutions. He has been a part of our Knauf Insulation team for an impressive 18 years now and with his ever-positive attitude towards everything coming his way, he has no trouble keeping his love for insulation business strong.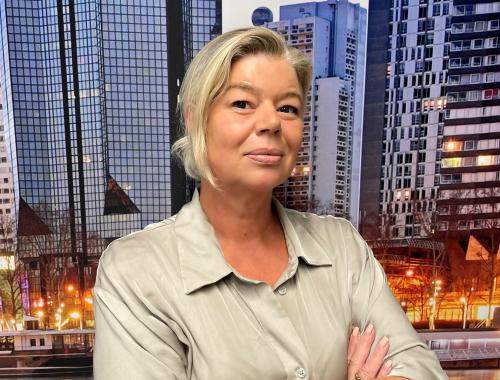 Ellen van Slobbe is a regional Sales Manager for BENE Technical Insulation. After studying interior and furniture design she followed her true calling to insulation where she is proud to contribute to a future with greater energy savings and emissions mitigation. In this sector that is continually improving, she is ready for the many challenges ahead.
Roberto Serafino, who changed his childhood dream from teaching history to building a better future with a career in the insulation business, is a dedicated Sales Manager with extensive experience. He joined the Knauf Insulation team five months ago after excelling as a Sales Manager in the CNC machines and Laser Cutting Systems industries for five years.
Laura Raggi is a Technical Specification Manager for Italy, Iberia, and the UK and Ireland with a background in construction engineering, a specialisation in export management and a TIPCHECK Engineer certification.  She finds insulation a vivid and exciting field to work in as every single day she gets the opportunity to learn something new in this rapidly growing market.
Luca Cuca, Technical Advisor Technical Solutions and Systems, joined the team as a Specification Manager for Western Europe in 2020 after graduating from building construction in Milan and some experience in the USA.  Concerned about global warming, climate change and environmental pollution, Luca is most passionate about designing and developing new products, and sees insulation as one of the best possibilities to reduce the impact of the human race on the natural environment.
Romain Carayol joined Knauf Insulation Technical Solutions division two years ago as a Specification manager for France and Belgium.  With studies in material engineering and mechanical and thermal properties at the Nancy School of Mines, he is a specialist in the performance of insulation materials with an eye for detail.
Grégory Tanay is our Sales Manager for Technical Solutions in France. His university degrees in physical and quality management steered him away from his passion, which is traveling, but opened for him a whole new world of insulation business where he found his calling.
Agustin Perez from Barcelona is Key Account Manager Iberia and Latin America and his dedication to the insulation business is unmatched, as he has dedicated his entire career to working in the insulation sector, where he trained in both technical and commercial areas.  Agustin has been a much valued member of the Knauf Insulation OEM team for 8 years and has 5 years ago joined also our TS team.  At first it was a challenge for him, as the TS  is a bit different from the OEM segment, but much efforts, his skills and the support from the colleagues, soon paid off and now days he feels very good in his shoes.
Pavol Harmanos is a Sales Director at Technical Solutions Eastern Europe & Marine Europe. He is a devoted father and a great colleague who inspires his team with his positive attitude and determination. He studied civil engineering and water resources management and hydrotechnics. As a child, he wanted to become a firefighter and in a way, he stayed true to the calling. With technical insulation that acts as a passive fire protection, Pavol probably prevented more fires than most of us.