Knauf Insulation now approved for its pipework insulation to be added to ETL – Energy Technology List
ETL is part of BEIS  – Department for Business, Energy and Industry Strategy
The Energy Technology List (ETL), part of @Department for Business, Energy and Industrial Strategy (BEIS), is a government list of energy-efficient plant and machinery and associated products. In order for a product to be listed, it must meet the ETL's robust energy-saving criteria – typically set at the top 25% of products in the market.
The ETL features products such as boilers, electric motors, air conditioning, refrigeration equipment and now pipework insulation.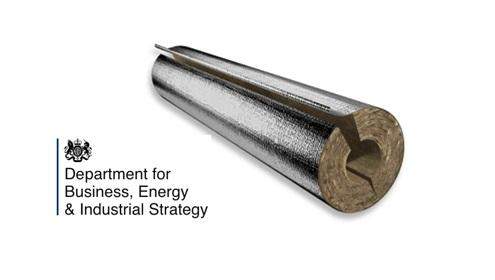 Knauf Insulation is currently the only manufacturer of pipe insulation to be granted approval for its pipe insulation to be added to the list to meet an enhanced level of thermal performance.