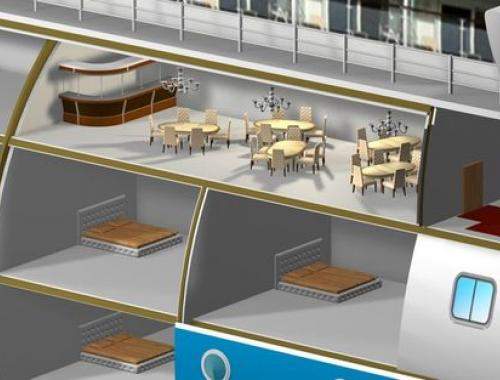 Sound and noise from adjacent communal areas or cabins can be extremely annoying on a ship. Efficient Mineral Wool sound insulation is therefore extremely important in order to ensure a pleasant atmosphere. External and double-sided lamination of the Mineral Wool with glass fleece or glass fabric increases sound absorption, as does the open-pore structure.
On a ship, machinery, piping and ducts must be able to withstand especially high temperatures and stresses such as high humidity. Technically good marine insulation is especially important here, not only to provide protection against overheating, but also to reduce heat losses and therefore energy consumption. In addition, it ensures an improved working atmosphere and the necessary protection against contact and corrosion.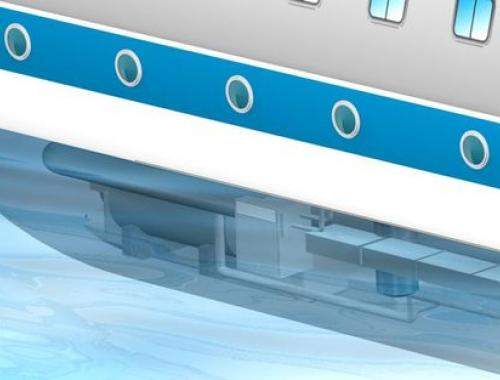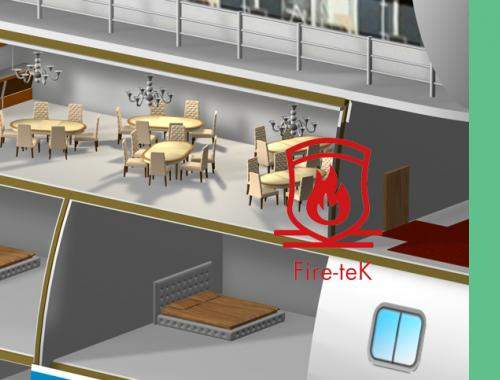 Preventative fire protection is one of the most important factors in shipbuilding. Highly efficient fireproof insulation together with appropriate fire containment is necessary in order to prevent the spread of flames and smoke to other areas in case of fire. Our specially developed Mineral Wool marine insulation materials have been tested especially for decks and bulkheads by the IMO and are certified according to the fire resistance classes A30 and A60. With their light weight, the products can be used with fire-resistant steel substructures.
Comfort professionals on the right course
"Safe, protected and efficient navigation on clean seas" is the motto of the International Maritime Organization (IMO). The requirements of planners, users and the materials which are used are correspondingly high and are strictly controlled. Our high performance marine insulation materials for technical insulation in shipbuilding meet these requirements without compromise.
Applications
Passive fire protection
Sound insulation for cabins and engine rooms
Room air conditioning
Certificates
CE
IMO - International Marine Organization
Eurofins
EUCEB
Requirements
Fire resistance class A30 and A60
IMO- and MED- certified
Corrosion protection standards
Characteristics
Lightweight
Water-repellent
Feel-good factor with Eurofins Indoor Air Comfort Gold
Fibre melting point > 1000°
with ECOSE® Technology
Our patented and specially developed formaldehyde-free binding agent ECOSE® Technology reduces the energy required for production, improves the energy balance of the finished product and ensures excellent air quality in the room.