Power-teK BD 775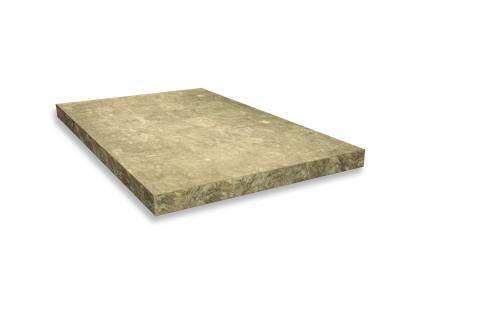 Description
Power-teK BD 775 is a rock mineral wool insulation board with high compressive strength, cut to the dimensions of the customers' needs and optimised for use on tank roofs, where walkability for maintenance purposes is also needed. For use on high-temperature tanks, the product also features excellent thermal conductivity values.
APPLICATION
Defined Power-teK applications:
The product is recommended for thermal, fire and sound insulation of the defined applications within technical insulation, where:
higher compressive strength / walkability for maintenance purposes is required.
Benefits
High compressive strength / walkability for maintenance purposes
Cut to correct dimensions based on customers' needs
Easy to handle and install (puzzles)
Installation without sub-structure
Rigid, flat, stable form
Performance
| | |
| --- | --- |
| Reaction to fire | A1 |
| Maximum service temperature | 450 °C |
| Declaration of performance | http://dopki.com/T4309YPCPR |
| Thermal conductivity (50°C) | 0,042 W/(mK) |
Product
Packaging specifications
| Thickness | Length | Width | Bundles/pallet | m2/packaging unit | m2/pallet |
| --- | --- | --- | --- | --- | --- |
| 50 | 1000 | 600 | 18 | 3,00 | 54,00 |
| 60 | 1000 | 600 | 20 | 2,40 | 48,00 |
| 80 | 1000 | 600 | 20 | 1,80 | 36,00 |
| 100 | 1000 | 600 | 24 | 1,20 | 28,80 |
| 120 | 1000 | 600 | 20 | 1,20 | 24,00 |
| 140 | 1000 | 600 | 18 | 1,20 | 21,60 |
Certifications Block

CE

RAL

EUCEB

Material Melting Point
Downloads
Downloads
The download url has been copied to your clipboard