Power-teK BD 680/ALU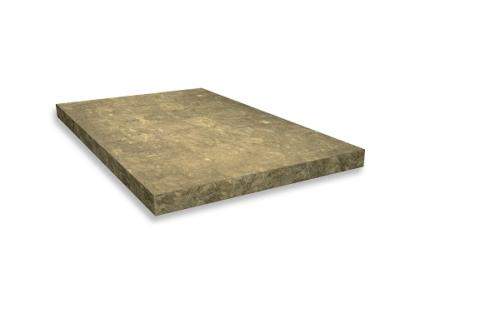 Description
Power-teK BD is a mineral wool insulation board. Optimised for high application temperatures and equipped with excellent thermal conductivity values, it is used as a universal solution for level and large surfaces. Depending on the density, pressure resistances of up to 10 kPa are possible. Various insulation boards are available with densities from 50 to 150 kg/m³ as well as for maximum temperatures of up to 700 °C.
Also available with aluminium facing.
Usage
The product is recommended for thermal, fire and sound insulation of the defined applications within technical insulation: Containers, Boiler and tank systems, Machine insulation, Sound protection.
Benefits
Installation without sub-structure
High temperature resistant
Easy to handle
Easy to cut
Inherently stable
Very good heat insulation
Sound insulating
Non combustible
Age resistant
ECOSE® Technology
Performance
| | |
| --- | --- |
| Reaction to fire | A1 |
| Density | 120 kg/m3 |
| Maximum service temperature | 680°C |
| Declaration of performance | http://dopki.com/T4305BPCPR |
| Thermal conductivity (50°C) | 0,040 W/(mK) |
Product
Packaging specifications
| Thickness | Length | Width | Bundles/pallet | m2/packaging unit | m2/pallet |
| --- | --- | --- | --- | --- | --- |
| 30 | 1000 | 600 | | | |
| 40 | 1000 | 600 | 16 | 4,80 | 58,80 |
| 50 | 1000 | 600 | 14 | 4,20 | 58,80 |
| 60 | 1000 | 600 | 14 | 3,60 | 50,40 |
| 80 | 1000 | 600 | 16 | 2,40 | 38,40 |
| 100 | 1000 | 600 | 12 | 2,40 | 28,80 |
Certifications Block

CE

RAL

EUCEB
Indoor air comfort

Material Melting Point
Downloads
Downloads
The download url has been copied to your clipboard