TIPCHECK AUDITS
TIPCHECK is a standardized thermal energy auditing, in line with EN 16247 and ISO 50002, to evaluate the performance of industrial insulation systems.
It stands for Technical Insulation Performance Check, which evaluates insulation systems of existing facilities, planned projects or retrofits and demonstrates how more efficient insulation could save energy, save money and contribute to a cleaner environment through reduced CO2 emissions. In addition to energy efficiency potentials, TIPCHECK can also help to identify process efficiency improvements and safety risks to personnel and equipment.
Learn more about the importance of insulation for saving energy and money and take a look at the video with Silke Weiss:
TIPCHECKs are carried out by the EiiF (European Industrial Insulation Federation) or certified TIPCHECK EXPERTS who are officially trained and qualified by EiiF itself.
Knauf Insulation has highly educated TIPCHECK experts with long-term experience in the insulation industry as well.
" Each company can contribute to 2050 targets – with proper insulation we can reduce the heat and energy losses by 88%",
says Andreas Wald, certified TIPCHECK expert at  Knauf Insulation, responsible for Austria.
"2050 Energy Saving Targets are an important concept to enjoy a sustainable environment and leave to future generations a healthier world.",
believes Luca Cuca,  worldwide responsible TIPCHECK expert at Knauf Insulation.
"Within TIPCHECK, it's possible to carry out thermal energy audits to quantify the amount of energy and money an industrial facility is losing with its current insulation system (including uninsulated parts). The result: tailor-made insulation proposals that demonstrate the environmental and financial value of industrial insulation, which is nowadays a modern, cost-effective and easily-achievable first step to meet sustainability objectives with payback times of just one year or even less."

explains Laura Raggi, certified TIPCHECK expert at Knauf Insulation, responsible for TIPCHECK audits in Italy, Spain, Portugal, UK and Ireland.
"Every business can contribute to the global decarbonization goals. With effective insulation, energy consumption and CO2 emissions can be divided by 8."

is convienced Romain Carayol, certified TIPCHECK expert at Knauf Insulation, responsible for TIPCHECK audits in France and part of Belgium.
"Insulation is and will be an important part of achieving energy savings and thus fulfilling our climate targets as quickly as possible."

is determined  Dominik Lensing, certified TIPCHECK expert at Knauf Insulation, responsible for TIPCHECK auditing in Germany, Switzerland, Netherlands and part of Belgium.
Experience gained over the course of about 2.500 TIPCHECK thermal audits carried out worldwide shows that insulating uninsulated equipment and repairing damaged insulation offers payback periods of two years on average and often just a few months.
Be part of the community to help to save our planet. By conducting an energy audit in your plant, you will be surprised about the saving potentials on energy costs and CO2 emissions.
APPLY FOR TIPCHECK to learn about possible energy savings in your plant. Ask for a free-of-charge first consultation and  get in touch with us.
Still not sure whether there are insulation potentials in your industrial plant?
You can easily first test it yourself by using the TBI APP, developed by EIIF  (European Industrial Insulation Federation).
TBI-App is an easy-to-use insulation self-inspection and reporting tool for anyone who wants to quickly check and estimate how much energy and money saving potential a technical insulation system has to offer.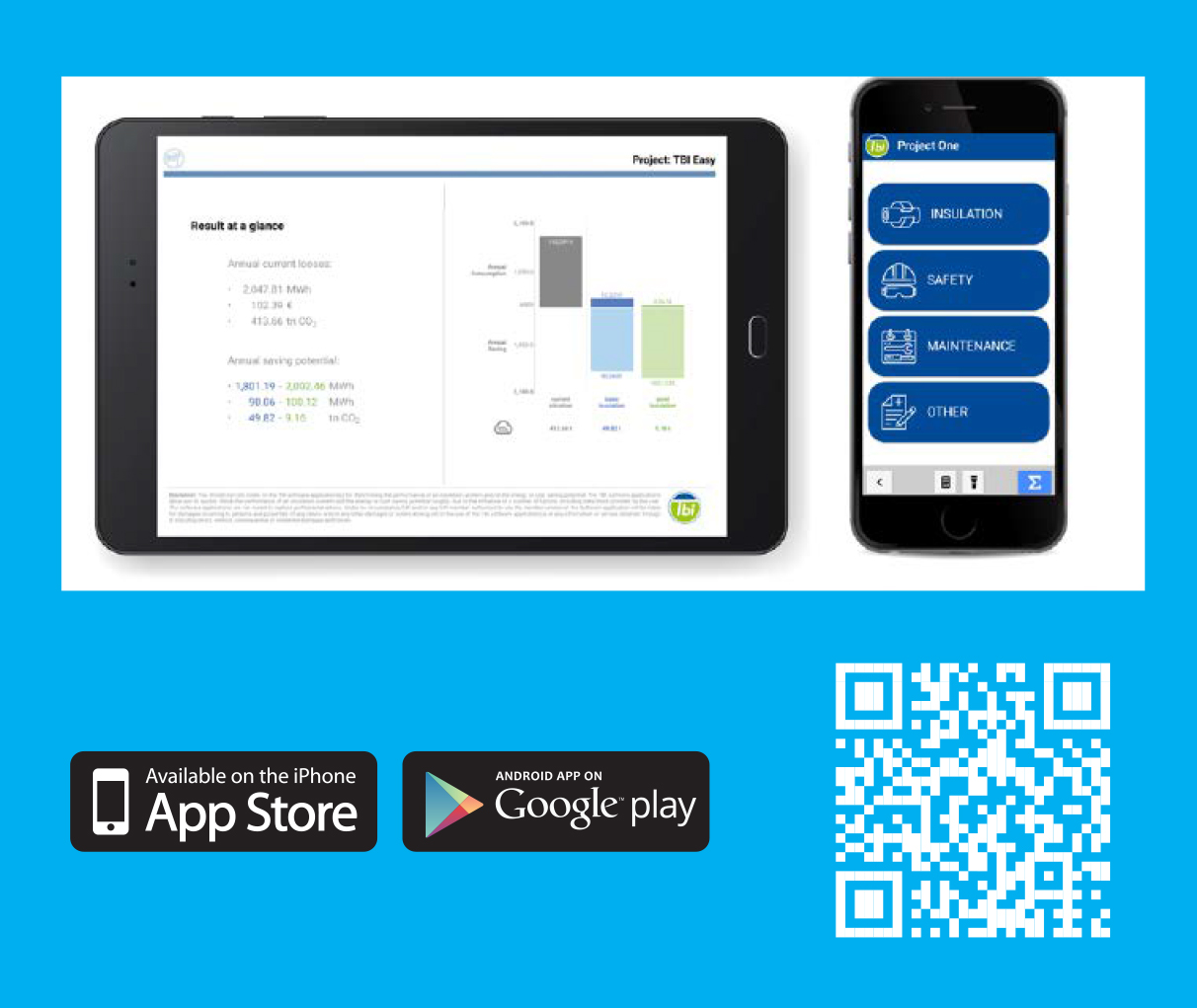 In case of any issues or questions, feel free to contact our TIPCHECK EXPERTS or send us your email to

[email protected]

.